Dream Team NBA Captain Options – Week 15
Updated: January 24, 2022
It's only taken 14 weeks, but I finally managed to piece together a strong week with 1258 points and 14th overall for the week.  If I'm going to be rattling on every week giving out advice I probably should start producing some decent scores!  On the back of captain Embiid (171 into 342), you should have been scoring well above 1000.  23 different players eclipsed to 100 mark, Jokic pumping out a ridiculous 160 from 3 games and Luka returning to form with 152 were the best from week 14.  Conversely, if you had Sabonis in your lineup, he was injured in the middle of week and would have ruined any chance of a decent score if you had captained him.  Other premo bigs like Capela, Valanciunas and Vucevic really struggled as well, hurting anyone who decided to take a flier and pass on Embiid and Jokic
Last week I mentioned Day'Ron Sharpe as a target he was the player with the highest increase this past week, earning an extra 950k.  Funnily enough, with Yurtseven's negative breakeven, after only scoring 5 fantasy points, he still managed to go up 750k.  I would highly recommend making this downgrade trade this week, bank the $3M+ and try to upgrade elsewhere and bring in either Embiid or Luka.  Ayo Dosumnu took advantage early in the week as well with Lavine MIA, Caruso only returned briefly before getting injured again, so the Bulls rookie is another prime target.  For players at basement price, have a look at Isaiah Jackson, Trendon Watford and Jose Alvarado as players below $3M who should all get moderate playing time on their teams through injuries to team mates.
Keep an eye on the injury reports before the lockout tomorrow morning as well, as both Gobert and Antetokounmpo have injury clouds
Captaincy Considerations
Plenty of teams with a full slate of 4 games this week, which doesn't include Denver, should see a variety of choices across the leagues
Luka Doncic is back to career best form and would be an easy trade to make for Curry almost straight up.  The Mavs have been cooking in January and have 3 opponents this week who give up fantasy friendly scores in Portland, Indiana and Orlando.
Dejounte Murray is on triple-double watch virtually every game and is having some breakout year.  His numbers should continue on this trajectory and is the ranked 3rd in form over the last 3 weeks
Nikola Jokic will be a popular choice again this week.  The numbers just keep getting more and more astounding.  His average has almost hit 40 FPP on the season and has eclipsed the $18M mark, which I highly doubt has ever been done before on NDA RDT.
Miles Bridges is another players going under the radar, after not having enough coin to bring in LeBron last week, he repaid the faith and delivered 126.  His opponents this week in Toronto, Indiana and both LA teams shouldn't detract from another big score
Lebron James is still pulling his team along kicking and screaming, despite the overall results, his fantasy output has been as good as every and won't be resting any time soon as the Lakers try to keep their heads above water in the playoff race
Demar Derozan has been pretty consistent all year and whilst may not reach the lofty highs of other players, a score of 120+ will be probably whilst the Bulls have some injury woes
Will's Captain – Nikola Jokic
Back to your regular scheduling, you just can't make a big enough case for anyone else whilst Embiid and Giannis only play 3 games this week.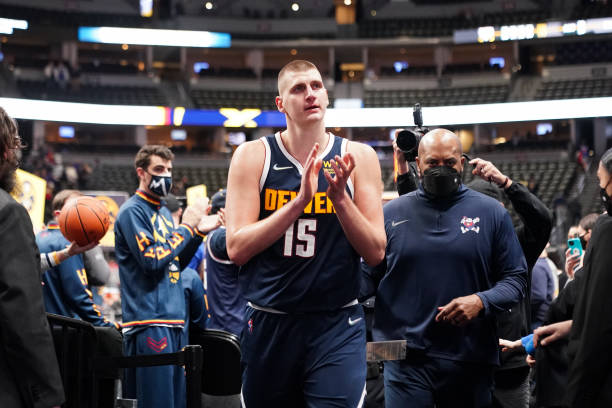 ---
Join our OTLS Monster Leagues
Dream Team NBA – 100200
---
Written by Will Webber (@wjrwebber)
Header graphic by Corey Wade Media (@CSWMedia_)
Click here to download all the latest OTLS Podcasts from iTunes.
Send us a Mailbag question to afleditor@otls.com.au
Like our OTLS Facebook Page!
Follow us @OTLSAUS on Twitter!
Join our OTLS Facebook Group!
Don't forget to join the OTLS Facebook Group for all the latest breaking news, Fantasy/Supercoach advice and general discussion AFL, BBL, NBA and more!