Dream Team NBA Captain Options – Week 14
Updated: January 18, 2022
Last week's captaincy choices, for the most part, yielded nice all around scores, with only KD's injury hampering scoring.  I hope the advice around Dejounte Murray was heeded, he hit a season of 137 and should continue to stuff the stat sheet going forward.  Joel Embiid is forcing himself into calculations as a must have now as well, backing up with a massive 140.  Plenty of folks would have jumped on the Anfernee Simmons bandwagon, his score did disappoint a little, churning out just 55 from his 3 games.  But with Lillard out for multiple weeks still and and 12 games over the next 3 weeks, you can still jump on this week and get some all important cash.  I'd expect him to make at least another $3M before its all said and done.
On the cheapie market, we are running a bit low on options currently, but Amir Coffey stepped up this week with the absence of George and Kennard, priced at $4.89M he is a little pricey, but has more cash to be made if you have the luxury of an extra trade to upgrade your bench cover.  Day'Ron Sharpe, Jonathon Kuminga, Kessler Edwards, Bones Hyland and Lamar Stevens are all players sub $4M who are worth targetting this week as well if you need to shed some salary.  Omer Yurtseven has provided excellent cash generation, Bam Adebayo is coming back so you will likely be trading him out this week and using the cash to target the likes of Lebron.
Captaincy Considerations
Plenty of teams with a full slate of 4 games this week, which doesn't include Denver, should see a variety of choices across the leagues
Dejounte Murray will stay on the short list for another week, 4 games with non B2B to boot makes him a logical candidate to consider
James Harden returns at the expense of Kevin Durant.  Kyrie could suit up for multiple games though as the Nets have 4 road games this week, keep a close watch.
Joel Embiid has some very fantasy friendly options to play against this week in the Wizards, Magic, Clippers and Spurs.  150 might not be that far out of reach
Giannis Antentokoumpo will be shortlist every 4 game week he has for good reason.  3 home games won't hurt his chances of pushing a score of close to 150.
Lebron James will be a popular choice as a straight swap for KD.  The Lakers are struggling but Bron is still putting up superb numbers
Pascal Siakim has been in stellar form since returning from injury.  One of only 7 players with a 3 week average of >100, his ownership is low and could be a good POD this week.
Domantas Sabonis too is one of 7 players on a 3 week average above 100.  4 road games on the west coast may limit his playing time, but a score of 120+ is still quite likley.
Will's Captain – Joel Embiid
For the first time this year, we'll lock and load with Embiid this week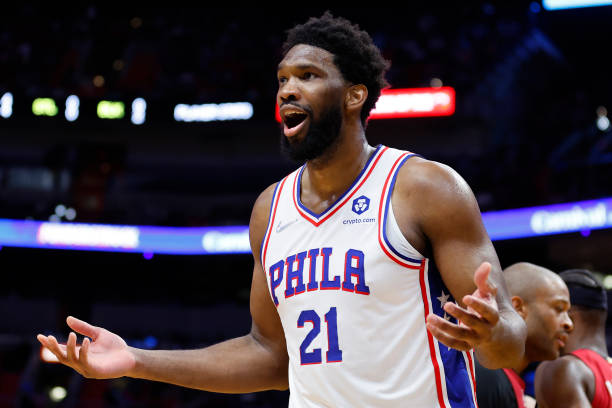 ---
Join our OTLS Monster Leagues
Dream Team NBA – 100200
---
Written by Will Webber (@wjrwebber)
Header graphic by Corey Wade Media (@CSWMedia_)
Click here to download all the latest OTLS Podcasts from iTunes.
Send us a Mailbag question to afleditor@otls.com.au
Like our OTLS Facebook Page!
Follow us @OTLSAUS on Twitter!
Join our OTLS Facebook Group!
Don't forget to join the OTLS Facebook Group for all the latest breaking news, Fantasy/Supercoach advice and general discussion AFL, BBL, NBA and more!