Dream Team NBA Captain Options – Week 13
Updated: January 10, 2022
With the return of a lot of players last week from Health and Safety protocols, we saw some strong scores again this round, with 1000 probably the target you needed to hit in order to climb up the rankings.  We saw 21 players reach that mark, unfortunately, some of last week's shortlist come up, well, short…  Whilst Morant did score 100, we did expect quite a bit more production.  Even Desmond Bane outscored him from just 4 games.  Speaking of the Grizzlies, 4 players actually tonned up, which I can't recall happening too often where that many players from the same team achieved this feat.  Some other surprises were Fred Van Vleet, Pascal Siakim, Jarred Vanderbilt and Jusuf Nurkic whom all have very low ownership but potentially still some decent upside as PODs
Schedule wise, after such a hefty week 12, it does thin out a little here in week 13 and its pretty unlikely that all fielded players that you have rostered will play 4 games with just 11 teams doing so.   The Lakers do only play 2 games this week, so its pretty much going to be a forced trade with Lebron. Durant is the most obvious replacement at SF and Murray at PG as they both have blocks of 4 game weeks coming up.  Anfernee Simmons and Omer Yurtseven are prime for the picking, both under $6M currently and will both make a lot of cash still whilst they fill in for injured stars on their respective teams.  You can potentially start either of these guys if you really have some trouble trying to squeeze money to fix other areas.  For your bench downgrades, Keifer Sykes & Josh Primo are almost basement price after getting a significant uptick in minutes, they will earn some more coin again this week.  Josh Green and Lance Stephenson are options too at under $4M, but their roles are expected to drop off sooner than later I would expect.
Captaincy Considerations
From the 11 teams available this week, its probably a clear cut choice, but here are the best 
Dejounte Murray scored 92 from his 3 games this past week after returning from Health and Safety protocols, he should be a popular target either way with the Spurs playing 4 games a week for the next 3 weeks.
Kevin Durant was an obvious omission from last week's short list, we won't be making that same mistake again and going with Harden for the foreseeable future.
Joel Embiid is another obvious choice to consider this week.  The big man is really in the middle of a purple patch and should go 130+ easily this week
Nikola Jokic made me pay by not selecting him as my captain this past week, I will need to repent
Jarrett Allen still seems to be flying under the radar somewhat at under 3% ownership.  His numbers tend to stay pretty strong behind high FG%, rebounds and blocks which are a commodity for him week in week out, much like Gobert
Nikola Vucevic had a pretty slow start, by his standards, this season, but his form has turned and turned out 77 from his 3 games last week.  His price has bottomed out and very low ownership at under 3%
Will's Captain – Nikola Jokic
Back to our regular programming, I find it hard to make a big enough case for the other candidates this week ahead of the Joker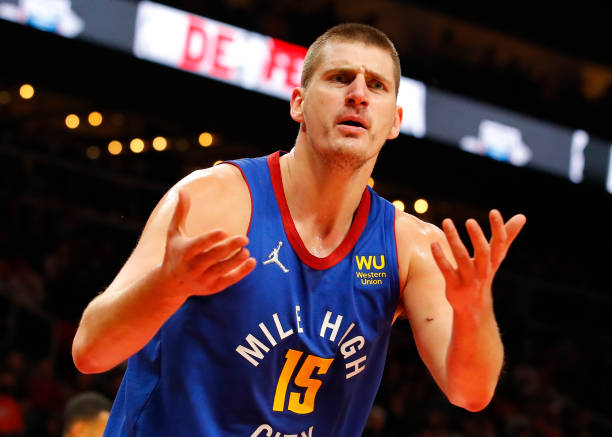 ---
Join our OTLS Monster Leagues
Dream Team NBA – 100200
---
Written by Will Webber (@wjrwebber)
Header graphic by Corey Wade Media (@CSWMedia_)
Click here to download all the latest OTLS Podcasts from iTunes.
Send us a Mailbag question to afleditor@otls.com.au
Like our OTLS Facebook Page!
Follow us @OTLSAUS on Twitter!
Join our OTLS Facebook Group!
Don't forget to join the OTLS Facebook Group for all the latest breaking news, Fantasy/Supercoach advice and general discussion AFL, BBL, NBA and more!