Dream Team NBA Preview – North West Division
Updated: October 17, 2021
Denver Nuggets (9 games through first 3 weeks)
Much like any team with 9 games during the first 3 weeks, I'm reluctant to bring in any of these players.  Still, we'll look over the candidates and their viability as they do have 3 lots of 4 week games starting at week 2.  Nikola Jokic will most likely be the top dog again fantasy wise and I'll be likely to trade him in after the first week.  With Jamal Murray out for the season, I was fully expecting Monte Morris to step up and fill a larger role as the starter this season, but his preseason form was dismal at best.  Rookie Hyland ($2.9M) was far more impressive despite coming off the bench.  Campazzo will likely factor in the PG minutes, so have a look Week 1 and see how the minutes are spread.  Porter Jr should continue his upward career trend and will be the secondary option behind Jokic, likewise, see how the first 2 games go and see if he is worth the $10.8M price tag.  Stay well clear of Aaron Gordon.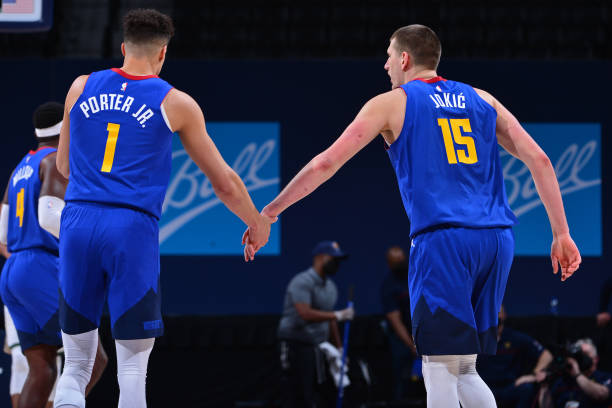 Minnesota Timberwolves (8 games through first 3 weeks)
With the least amount of games to start the year, don't look at any Twolves until week 4 when they have 4 consecutive 4 week schedules.  Their lineup has several question marks anyway with any number of players possibly earning a starting position, with only Russell and Towns guaranteed to be starters based on their ever changing pre-season lineups.  Jaden McDaniels is the pick of the bunch for me based on value at $4.97M to consider in a few weeks.  KAT will be a top 10 player again, but no DPP this year, check back in November.
Oklahoma City Thunder (9 games through first 3 weeks)
Josh Giddey will be a highly popular pick and rightly so.  Whether he starts or not, he will be getting plenty of floor time and is a must in your squad.  With the Thunder in a full blown rebuild, there will be ample opportunities for the younger players and I can definitely see Aleksei Pokusevski seeing plenty of floor time.  He didn't get to start in the preseason so far, but will see solid minutes one way or another and is only priced at $4m. Dort, Roby and Bazley as mid pricers will likely be starters, but I'm not sold on their abilities to be overly fantasy relevant with Gilgeous-Alexander back in the fold.  Speaking of which, SGA should have all the usage in the world, but their early season schedule just doesn't make it viable to have a premo only playing 9 games through the first 3 weeks.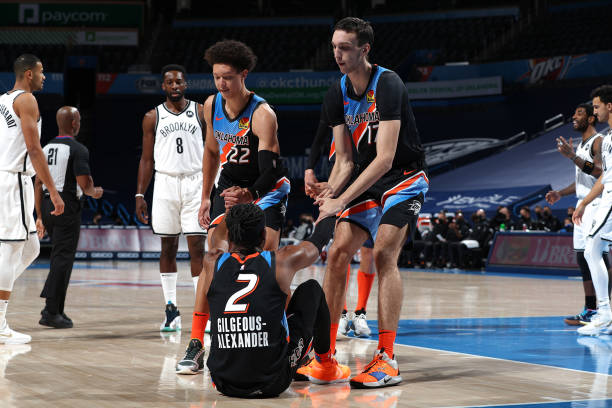 Portland Trailblazers (10 games through first 3 weeks)
There was a lot of speculation around Damian Lillard being traded, but those murmurs have quietened down and expect Dame to be up and firing again as a top PG premo, just wait until week 2 when he starts 3 consecutive weeks  of 4 game weeks.  Jusuf Nurkic is also fully healthy to start the season and should return to his pre broken leg form.  He is a little underpriced at $9.82M, but once again, another player you can look at from week 2.  The rest of the core players don't enthuse me much to consider them as fantasy candidates.  Possibly Little or Elleby could earn more minutes this season, but Powell should see the bulk of the minutes at SF.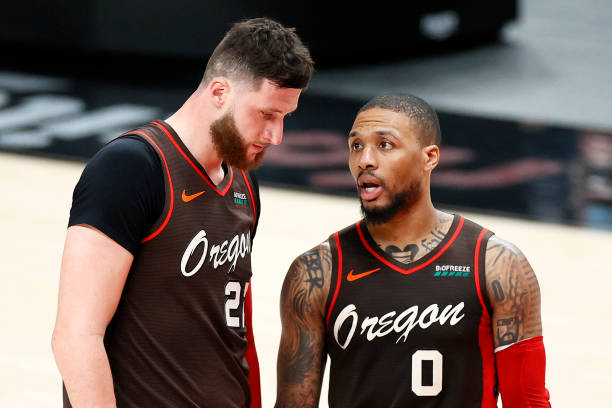 Utah Jazz (10 games through first 3 weeks)
Without the addition of many rookies or the emergence of any other young players, the core of the Jazz will remain very similar to last year.  Donovan Mitchell should continue delivering at a high level and along with Rudy Gobert are the only players I would entertain bringing into my squad.  The expected fantasy output of Conley, Clarkson, Bogdanvic and Ingles doesn't allow much room for money to be made, so keep looking if you're in the market for a mid priced player.  Jared Butler has looked good in preaseason, but I just don't see him being able to earn enough minutes to be fantasy relevant.  Veteran additions Whiteside, Paschall and Gay will likely see limited minutes as well, so don't even bother considering their viability.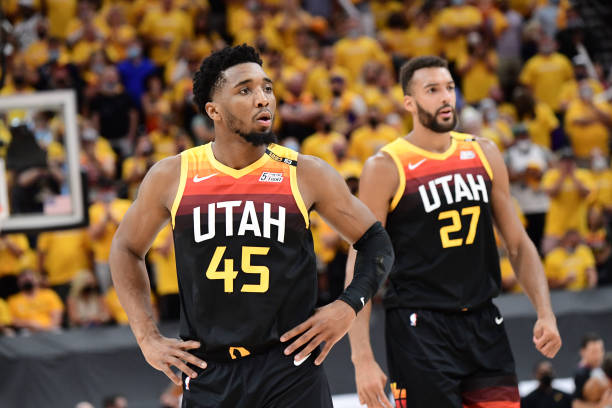 ---
Join our OTLS Monster Leagues
Dream Team NBA – 306386
---
Written by Will Webber (@wjrwebber)
Header graphic by Corey Wade Media (@CSWMedia_)
Click here to download all the latest OTLS Podcasts from iTunes.
Send us a Mailbag question to afleditor@otls.com.au
Like our OTLS Facebook Page!
Follow us @OTLSAUS on Twitter!
Join our OTLS Facebook Group!
Don't forget to join the OTLS Facebook Group for all the latest breaking news, Fantasy/Supercoach advice and general discussion AFL, BBL, NBA and more!