Dream Team NBA Preview – South West Division
Updated: October 16, 2021
Dallas Mavericks (9 games through first 3 weeks)
Undoubtedly, Luka Doncic will be one of the highest selected players when the season kicks off in a few days.  I'm here to tell you to possibly consider not bringing him – to start the season anyway.  In the first week, I would only be wanting to field players with 3 game slates.  The Mavs also have a pretty light schedule to start the year with only 2x 4 week games in the first 6 weeks, whilst also have 2x 2 week games over the same period.  Outside of Luka, its hard to make a case for anyone else.  Porzingis could be interesting as he was underutilized by coach Carlisle and could see an uptick in production with new coach Jason Kidd, but for the same reason mentioned for Luka, don't pick him.  Below these two are a bunch of mid priced players who will share court time.  Don't be fooled into picking Moses Brown from his late season form last season, he will be lucky to play anything but garbage minutes.  For the rookies and other cheapies, you can do a lot better elsewhere as not many should see rotation minutes.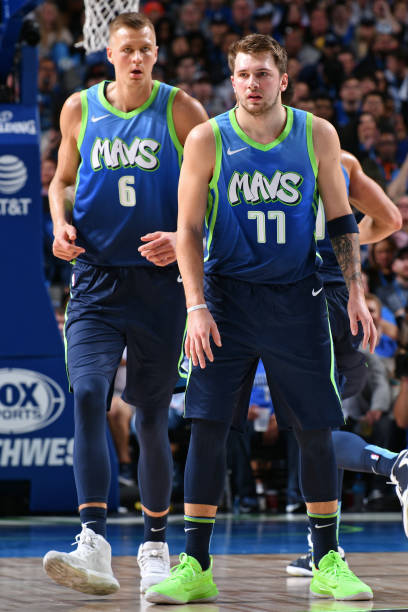 Houston Rockets (10 games through first 3 weeks)
I am honestly surprised that Kevin Porter Jr didn't feature in the most recent top 25 picked players that Sportsedeck  just released.  He finished the year on a massive high with Houston and should be the number 1 option on a team building for the future.  At $7.75M and the ability to play SF, lock and load folks, you will thank me later.  Unsurprisingly, Jalen Green is sitting 5th currently and rightly so, he will be starting and get all the opportunities in the world with his running mate KPJ.  It's possible both guys could be still in your teams come the pointy end of the season.  Outside of those two, the value is a little bit murky.  Christian Wood is up and above $10M now and not sure if he is worth that coin and with the number of premos at PF/C, you can safely keep looking.  Sengun is intriguing for me as your bench cover.  Coming out of Europe with many accolades, he will see rotational minutes from the get go and is a safe bet if you are running Mobley on the field at PF.  The rest of your mid priced players and rookies can be ignored and as mentioned in a previous column, you don't want too many from the same team, 3 at the absolute max.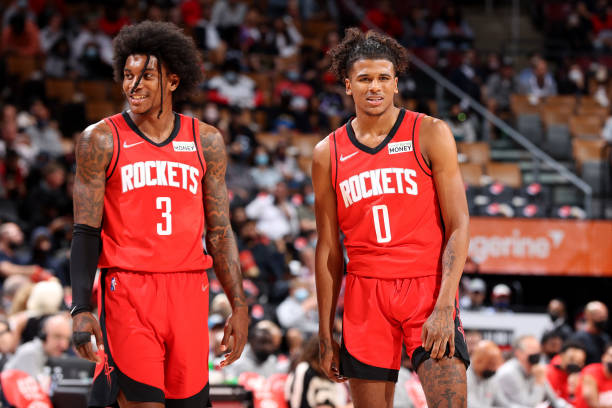 Memphis Grizzlies (9 games through first 3 weeks)
With 3 games in each of their first 3 weeks, you can be forgiven to once again keep looking and disregard everyone from the Grizzlies.  Stacked full of mid pricers and uncertain cheapies, you will struggle to find a solid reason to pick some guys.  The best value lies with Morant (no explanation required) and Jaren Jackson Jr, who does pose as an interesting POD, but is awkwardly priced at $8.61M.  He has the ability to fill up all statistical categories if you look at 2 seasons ago when given minutes and should be a lock at starting PF.  The likes of Anderson, Clarke and Tillman will all be knocking down opportunities to play some time at PF as well, so it's a definite wait and see.  Keep an eye on Brooks as well, he turned up in the playoffs and if he continues that form, he might be a target for when you're trying to downgrade slightly at one spot to upgrade another.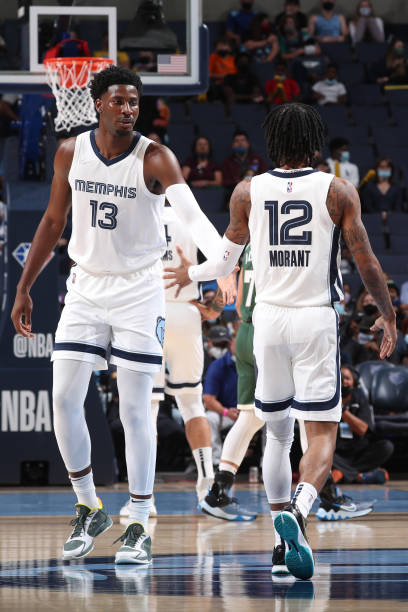 New Orleans Pelicans (10 games through first 3 weeks)
The Pelicans made some interesting roster changes over the offseason, none of which seem to help them win games. However they do have some interesting options fantasy wise to consider.  With Zion expected to miss the first few weeks, Valanciunas is a definite option to consider. He was putting up great numbers at the end of last year and could easily be putting up 20/10 to start the year on decent efficiency.  Devontae Graham will get ample opportunities to put up numbers as well. Priced at $7.29M, he is a little underpriced for a starting PG, but there is plenty of value across the board at this position.  Naji Marshall should be filling in at PF in the absense of Zion, he is priced at $5.49M and should see a decent price spike over the first few weeks with the bigger work load.  Trey Murphy is a candidate to start at SG with some impressive preaseason performances, there is a lot of value at SG with rookies this year, so you may find it hard to squeeze him in with the likes of Green, Suggs and Giddey all expected to have significant roles all season.  Brandon Ingram is expected to be ready for the first game of the season, but with limited preparation, I'd be very hesitant to bring him in to start the year.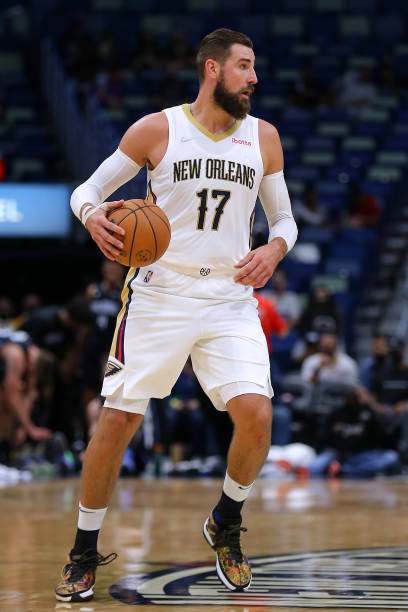 San Antonio Spurs (10 games through first 3 weeks)
With veterans DeRozan and Gay moving on, there will be more opportunities coming up for Keldon Johnson, albeit awkwardly priced at $7.25M, he should see a decent uptick in usage this year, with no one really to challenge him and take minutes away.  Dejounte Murray has steadily increased his statistical outputs each year and should continue on that trend and will likely be the number 1 option on offence.  He is fairly efficient and has a pretty high floor when it comes to fantasy.  At $10.18M you could do a lot worse and will have a definitive POD.  The big Aussie, Jock Landale, is currently sitting at 14% ownership and for basement value he isn't too bad, but he may not see floor time initially.  Pops doesn't tend to rely on rookies very much and will likely lean on Eubanks and Young to back up the PF/C minutes.  Zach Collins could be a good downgrade target in the back end of the season when he returns to the court after a long absence due to injury.  Keep an eye on Devin Vassell as well, priced at $3.79M, he too could see a significant increase in minutes and production.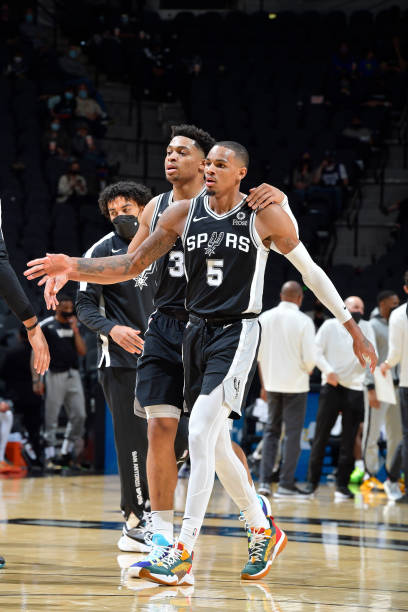 ---
Join our OTLS Monster Leagues
Dream Team NBA – 306386
---
Written by Will Webber (@wjrwebber)
Header graphic by Corey Wade Media (@CSWMedia_)
Click here to download all the latest OTLS Podcasts from iTunes.
Send us a Mailbag question to afleditor@otls.com.au
Like our OTLS Facebook Page!
Follow us @OTLSAUS on Twitter!
Join our OTLS Facebook Group!
Don't forget to join the OTLS Facebook Group for all the latest breaking news, Fantasy/Supercoach advice and general discussion AFL, BBL, NBA and more!