Dream Team NBA Preview – South East Division
Miami Heat (9 games through first 3 weeks)
Jimmy Butler had an exceptional season last year, with career highs in multiple statistical categories as he became a point forward type of player and lead the offence.  I do believe the addition of Kyle Lowry will cause his numbers to drop a bit in the assist category, so at $14.36M I'd be looking elsewhere to spend my salary.  Lowry himself is getting on in age at 35 and wouldn't expect to see his numbers grow either and is likely to be load managed through the season.  Bam Adebayo is the best fantasy contributor on face value, but there is just so much better value at PF/C with other players, it's hard to start the season with him.  Young up and comers Herro and Robinson aren't big stat sheet fillers and can't see much value there either.  Possibly cheapies Strus, Vincent and Okpala could find rotational minutes with Oladipo out still, keep an eye on preaseason games.  Still, with only 9 games through the first 3 weeks of the season, I think we can safely bypass any Heat players until at least week 4.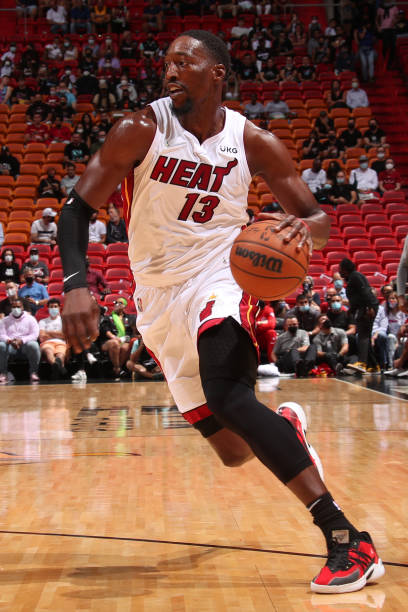 Charlotte Hornets (11 games through first 3 weeks)
Surprisingly, Ball is only the 4th most expensive Hornet this season behind Hayward, Plumlee and Rozier.  'Melo had a great first year that was only really stifled due to injury.  Factoring in their schedule, I would be really comfortable starting the season with him and actually have him in my lineup (for now).   Outside of Ball, the other 3 aforementioned players don't particularly enthuse me to pick them. I think their values will only diminish and look elsewhere, but Plumlee is a definite upgrade over the Zeller/Biyombo combination.  Bridges' role may also be lessened with the addition of Kelly Oubre. Both should get regular minutes off the bench covering the SG/SF/PF positions, but their values are just too high to warrant picking up.  Rookies Bouknight and Jones will have the opportunity to earn some minutes too and the latter poses reasonable value at $3.25M as your back up center.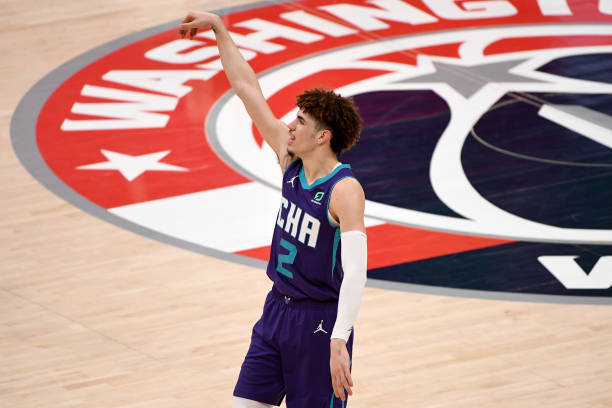 Washington Wizards (10 games through first 3 weeks)
The Wizards have some of the most interesting prospects this season after a couple key additions to their squad.  Bradley Beal should continue his scoring prowess from last season and without Westbrook dominating the ball, his opportunity to earn more assists (like 2 seasons ago) is highly likely.  He is definitely a premo worth considering at $13.22M and a very sure bet.  Outside of Beal, the starting lineup will look a bit different.  Free agent signing Spencer Dinwiddie is coming off a season that was largely missed due to injury and as a result, is priced well below his value at $5.26M.  Lock and load him in, I will just about guarantee he doubles in value if he stays on the court injury-free.  Kyle Kuzma was the best return in the Westbrook trade and will immediately slot into a starter the season.  With Rui Hachimura out indefinitely with mental health issues, he may slot into the starting PF role instead of SF, but it shouldn't matter much, he is great value at $7.08M and should get a lot more freedom to perform with his new team.  Additionally with Rui out, there is another starting role available and depending on how coach Unseld goes, there is an opportunity for one of Kisper, Avdija or Bertans to fill that role on the team.  I am usually reluctant to bring in more than 2 player per team, but the Wizards just have a lot of good value.  Daniel Gafford will be the starting center on opening night and priced maybe a little too high to stick on your bench, but if you have spent up elsewhere, you could start him with confidence at $6.27M.  There is also cheapies like Aaron Holiday at $2.95M who should get solid minutes off the bench at close to a basement price.  The only concern I have is they have a 2 game week, to begin with, but two lots of 4 thereafter, so maybe bring in them after week 1 if you can afford luxury trades.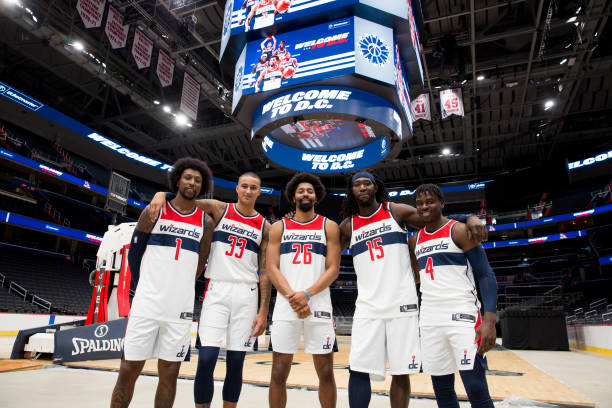 Orlando Magic (11 games through first 3 weeks)
The Orlando Magic have probably the most amount of question marks as to whom they will trot out as starters on opening night.  They literally have 10 guys who could make a case for starting and that's before we even disussed the injured Isaac and Fultz.  At this stage I am predicting a starting lineup of Anthony, Suggs, Franz Wagner, Okeke and Bamba to start the season, but this could honestly change on a nightly basis.  I also think they are a sure thing to finish last in the east whilst they are in full rebuild mode.  From a fantasy point of view, rookies Suggs and Wagner are sure-fire things as they will get plenty of opportunities early doors, with Suggs being someone you can put on your field immediately.  Until I see some transparency with their rotation, the rest I would stay away from, there are a lot of mid priced players who could easily play 10 minutes as 30.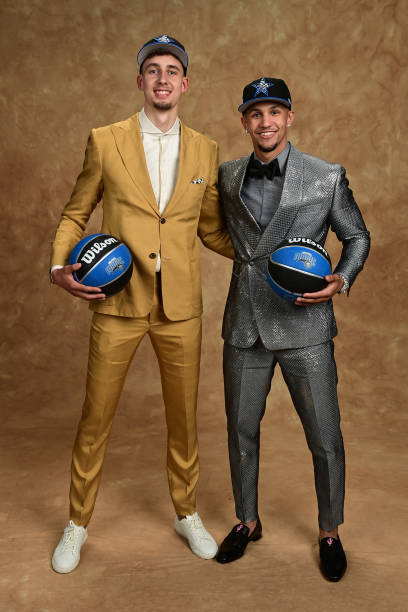 Atlanta Hawks (10 games through first 3 weeks)
The Atlanta Hawks have arguably the deepest roster in the league, which in turn makes it hard to find value, fantasy wise.  Trae Young's output dropped a bit from years 2 to 3 as the Hawks surrounded him with veterans and up and coming role players.  Can he find those numbers again?  His number did rise in the playoffs compared to the regular season, which isn't uncommon for your number one star player.  He did score 3.5ppg more (despite shooting 2% worse) and increased his steal numbers too.  He did this whilst suffering an injury late in the campaign too. With Nate McMillan now there to start the season, I'm tipping Young to have an uptick in production again, so he is good value at $12.26M.  Stay away from Capela, he is injured currently and so is young back up center Okongwu.  That leaves some opportunity for veteran Gorgui Dieng to log some minutes in the middle, but is a little pricey at just over $5M.  I think he will start, but minutes may be slim as Collins will likely slide over and Gallinari to be the 6th man.  The wing positions will be handled predominately with the four man rotation of Bogdanovic, Hunter, Reddish and Huerter.  It's hard to justify any of those guys currently as they could all potentially split minutes evenly.  Delon Wright could even slide over and play some SG whilst backing up at PG, so probably stay clear of all of these players until some definitive roles are transparent.  Their first week is only 2 games and you can safely stay away from any Hawk players until at least week 2.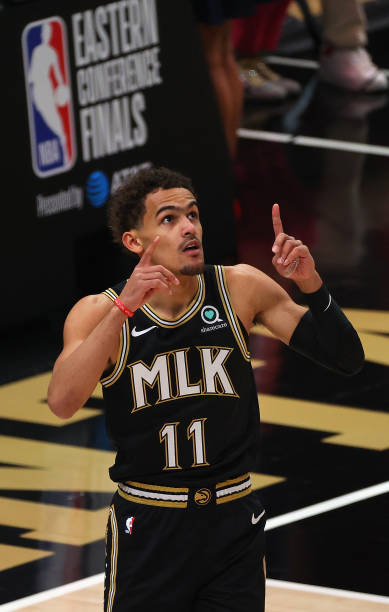 ---
Join our OTLS Monster Leagues
Dream Team NBA – 306386
Written by Will Webber (@wjrwebber)
Header graphic by Corey Wade Media (@CSWMedia_)
Click here to download all the latest OTLS Podcasts from iTunes.
Send us a Mailbag question to afleditor@otls.com.au
Like our OTLS Facebook Page!
Follow us @OTLSAUS on Twitter!
Join our OTLS Facebook Group!
Don't forget to join the OTLS Facebook Group for all the latest breaking news, Fantasy/Supercoach advice and general discussion AFL, BBL, NBA and more!