Dream Team NBA Preview – Central Division
Chicago Bulls (9 games through first 3 weeks)
Chicago has definitely had a very productive offseason with their roster moves (despite not having their 1st round pick, as it was conveyed to Orlando), but what does this mean for their fantasy relevance in RDT?  Zach Lavine will be their number option again fantasy-wise and should be pushing up to and around average of 25 fantasy points per game.  Veterans DeRozan and Vucevic will predictably have lesser roles compared to what they had with their previous teams when they were the number 1 scoring options.  Vucevic did see a drop in scoring once he was traded from Orlando to Chicago and I think this will only diminish again.  Lauri Markannen leaving for Cleveland does leave a void for Patrick Williams to slide into the starting PF role.  He did spend most of his time at SF last year, but he will be far better suited to spending his time at the 4.  At $6.03M he does look to be an interesting choice as a mid-pricer, but with only 9 games through the first 3 weeks, I am finding it hard to pick any Bulls player to start the season.  Coby White is injured to start the year and if you are looking for a basement priced player, Ayo Dosunmu could potentially see some playing time early if you're trying to find that little bit of extra coin to round out your squad.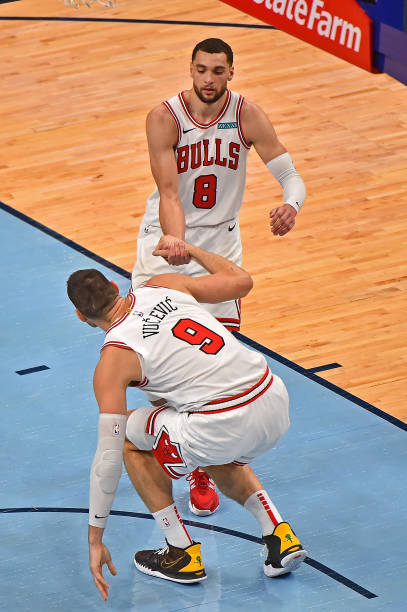 Cleveland Cavaliers (11 games through first 3 weeks)
Cleveland does have some dilemmas with how they are going to operate their rotation, particularly in the frontcourt.  They essentially have 4 players at PF/C that would be expecting quality minutes and we just aren't sure how they will share this around.  Allen is probably the safest bet to play 30+ minutes per game, but number 3 draft pick Evan Mobley is their superstar of the future.  He does have the skill to slide over and play PF, but whilst they have so much money committed to Kevin Love and the newly acquired Lauri Markannen, I'm not sure Mobley will see significant playing time to start the season and will have to earn more playing time as the season continues.  I am hesitant to start him on my bench and have looked at other rookies, at a lower price, and spending that money elsewhere.  Isaac Okoro should take another step in the right direction, with the SF position his to own and really only Cedi Osman will be taking minutes from him. At $5M you could do a lot worse and with max games in the first 3 weeks, he is definitely a worthy inclusion to your starting squad. In the backcourt, I think the addition of Ricky Rubio only hurts the development of Darius Garland and would stay well clear of both as they will be sharing the PG duties for the season.  Collin Sexton has steadily improved each of his first 3 seasons and with a contract extension looming at the end of this season, I think he is poised to have a big year.  He won't be highly touted and at $9.7M he is below the premos, but I expect him to be a borderline all-star selection this year and should push towards 25 fantasy points per game.  He only has the likes of Denzel Valentine behind him and should be playing big minutes all year.  Don't be afraid to take a punt and lock him in Week 1.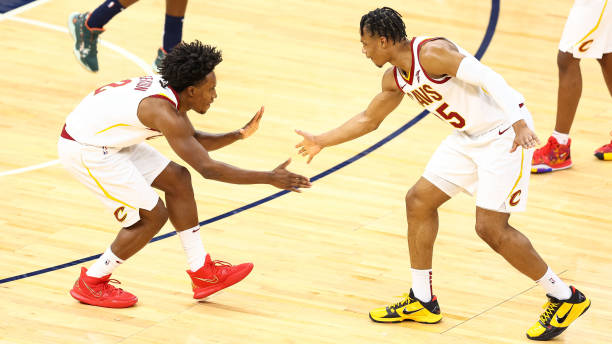 Detroit Pistons (9 games through first 3 weeks)
Cade Cunningham will unanimously be the highest selected player to start the season.  He has the keys to the Motor City and will get all the opportunities in the world to turn around this franchise that has floundered in mediocrity for the past 15+ years.  The Pistons will be running out the youngest starting lineup by some distance, with three 20 years olds, a 22 and a 27 year old.  With the roster cleared, I fully expect Killiam Hayes ($4.45M),  Saddiq Bey ($6.2M) and Isaiah Stewart ($7.2M) to further progress from their rookie years as they transition into full time starters.  The only real sticking point is their schedule to start the season, with only 9 games to start the season, I wouldn't be planning to field any of these guys, particularly for week 1 with so many teams having 3 games, they only have 2.  Cunningham should definitely be on your bench and you could make a good case for Hayes to sit on the bench too.  Outside of the aforementioned players, I can't see much value for any of the other players, you can safely look elsewhere to fill your squads.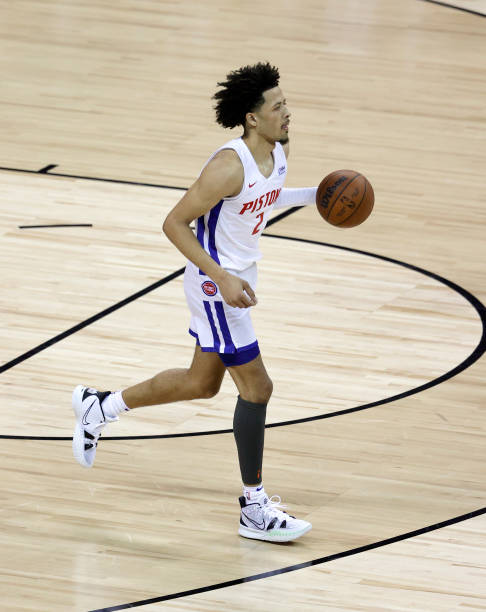 Indiana Pacers (11 games through first 3 weeks)
With a max schedule to start the year, I am locked and loaded to start how I finished last year with Domantas Sabonis in the team.  New head coach Rick Carlisle does like to utilise his best players to run the offence through them (see Luka and Dirk previously) and I'm predicting Sabonis will be massive this season, top 5 for fantasy points.  TJ Warren and Caris Lavert are expected to miss the start of the season and only strengthen the case to start the season with the big Lithuanian.  Filling the void of the injured starters could be a selection by committee with Lamb, Holiday, Duarte, Craig or Brissett potentially taking these minutes.  Don't commit to any until there is some certainty after the pre-season games and even then I would probably look elsewhere.  Veterans Brogdon, Turner and McConnell should see their roles stay pretty consistent from last season and don't see any great value in these players.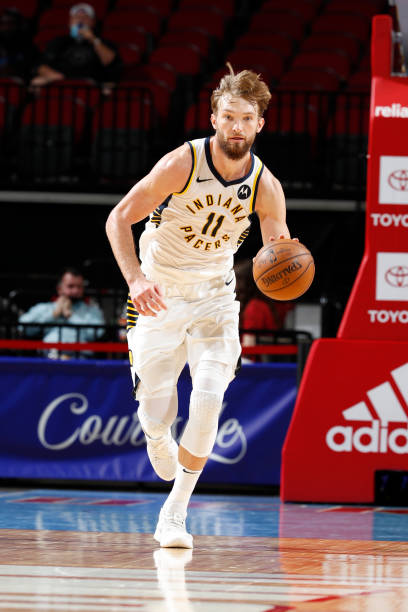 Milwaukee Bucks (10 games through first 3 weeks)
First of all, a massive congratulations to the Bucks and their drought-breaking championship.  Giannis will be a highly picked player yet again, starting at the 2nd highest priced player, he should remain atop of the fantasy averages and be a main stay on the weekly captaincy choice articles.  Outside of the Greek Freak, what other options are relevant?  Jrue Holiday and Khris Middleton will continue in the roles at starting PG and SF, we know what they are capable of, but both being over $10M, I will be spending my dollars elsewhere currently.  Bobby Portis does intrigue me, as we saw his role expand in the finals as the Bucks wanted more speed on the court over Brook Lopez.  Portis will continue to come off the bench, but I predict that he will play more minutes over Lopez as the season progresses.  Rotation player Di vencenzo, Connaughton, Hill and the rest of the roster will largely be irrelevant for fantasy purposes barring an injury.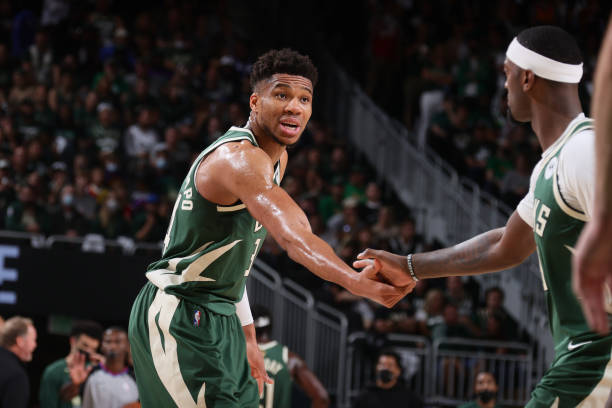 Join our OTLS Monster Leagues
Dream Team NBA – 306386
Written by Will Webber (@wjrwebber)
Header graphic by Corey Wade Media (@CSWMedia_)
Click here to download all the latest OTLS Podcasts from iTunes.
Send us a Mailbag question to afleditor@otls.com.au
Like our OTLS Facebook Page!
Follow us @OTLSAUS on Twitter!
Join our OTLS Facebook Group!
Don't forget to join the OTLS Facebook Group for all the latest breaking news, Fantasy/Supercoach advice and general discussion AFL, BBL, NBA and more!