Dream Team NBA Captain Options – Week 14
Week 13 didn't disappoint with plenty of the top tiered player registering well above the 100 mark and if you went with my choice of Jokic, you'd be stoked with his 332 fantasy points.  Most of the other picks didn't disappoint either Lebron 125, Luka 158, Harden 137 and Butler 120.  Curry did sit out some games this week so his scores did reflect this.  As a mid priced player, Archie did highlight Michael Porter Jr as a target and he registered a healthy 97.  With the wealth of scoring opportunities this past week, 1100 had to be your bare minimum.   I managed 1193 and still lost in one of my leagues!
In injury news, we have two high priorities to sort this week with LaMelo Ball out for the season now and Lebron James out indefinitely.   This really does hurt as both had 4 games this coming week and would have been unnecessary trades. If you're like me and sat Giannis for a couple of weeks whilst he had some short game weeks, he should be the #1 target.  Look at some DPP action as well if you can, the SF is a bit slim for pickings, but someone like Nikola Vucevic, Karl Anthony Towns or Jonas Valanciunas you can slot in by potentially moving Jokic to PF.  Despite being tipped by Archie, I wouldn't be bringing John Collins in, Capela was out a few games and his numbers jumped for a few games.  His season has been underwhleming otherwise.  If you prefer the idea if downgrading Ball, sort your players by "Who's Hot" and you will find plenty of options under 5 million.  Personally, I am going with Talen Horton Tucker by moving Luka to the PG spot.  I see his usage rate going up over this time significanly and is priced at just under 4.5 million.
If you're looking at pure straight swaps, CJ McCollum is back and took a big decrease this week by 500k.  He should start finding his early season form now after a few games back and should be getting 25 fantasy points a game before too long.  Donovan Mitchell has 8 games this fortnight and is the closest price to Ball, but I feel his ceiling isn't as high some other players.
Jimmy Butler on paper is the best straight swap for Lebron, but he only plays 3 games this week, so possibly pause that idea.  Kawhi Leonard does 8 games this fortnight and could be a viable option if you cannot use the aformentioned centres in a DPP swap
Captaincy Considerations
18 teams have a 4 game quota this week, so plenty of player to look over, but the list is fairly short in my books.  Can we look anywhere outside of Jokic and Giannis realistically….
Nikola Vucevic has continued his solid form this season.  Without any other true star players alongside him in Orlando available currently, his numbers will not see a dip any time soon in my books.  3 home games this week and the other vs a depleted Lakers outfight.  130+ won't be out of the question for the big Serbian.
Karl Anthony Towns has quite a favourable schedule this week (one big reason for me bringing him in this week).  4 home games against opponents who give up plenty of opportunites against opposing centres (OKC, Dallas and Houston x2).  With Russell and Beasley still out, expect KAT to continue shouldering the workload and push for a score up towards 150
Nikola Jokic does have a slightly harder schedule this week with 3 road games and all 4 teams he plays against tend to allow less fantasy points against compared to other teams (Orlando, Toronto, NO and Atlanta).   The Joker will still be prominent, but possibly not reaching this past weeks score of 166
Kawhi Leoanrd is back to having a full week's slate of games after 3 weeks.  His next 4 weeks does include 4 games each week and with a low ownership, he should be a prime trade in target.  His isn't resting like he used and is averaging a shade under 30 points.  His week is a mixed bag with 2 games on the road vs opponents who don't give up much to opposing SFs (Atlanta and Philadelphia), but does have a pair of home games against the Spurs who do tend to give up fantasy points.  A popular choice none the less as a Lebron replacement.
Damian Lillard may see a slight decrease in usage with CJ McCollum back on board.  Factoring in his schedule is fairly hard, I would avoid considering Dame this week for captaincy.
Giannis Antetokounmpo has been putting up big numbers in short weeks, so with 4 games this week, what is not to like?  4 homes games to boot and plays first up against Indiana who tend to give up plenty.  The Greek Freak had a very efficient triple double last outing aginst the Pacers in just 30 minutes.  A pair of games against Boston and another vs New York round out his week, which do pose as slightly harder match ups.  
Other potential candidates include Jayson Tatum, Christian Wood, Demar Derozan and Rudy Gobert 
Will's Captain – Karl Anthony Towns
I'm going away from the big 2 picks of Giannis and Jokic just to be different this week.  I'd imagine anyone playing seriously will likely have either of these two as their captain.  KAT's schedule looks really juicy and I think he will put up some massive numbers this week.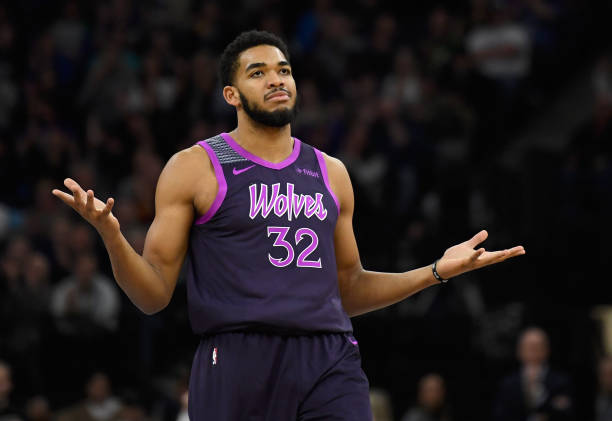 ---
Join our OTLS Monster Leagues
Dream Team NBA – 100200
AFL Fantasy – S3C46L4D
AFL Supercoach – 538129
Dreamteam AFL – 509320
Written by Will Webber (@wjrwebber)
Header graphic by Corey Wade Media (@CSWMedia_)
Click here to download all the latest OTLS Podcasts from iTunes.
Send us a Mailbag question to afleditor@otls.com.au
Like our OTLS Facebook Page!
Follow us @OTLSAUS on Twitter!
Join our OTLS Facebook Group!
Don't forget to join the OTLS Facebook Group for all the latest breaking news, Fantasy/Supercoach advice and general discussion AFL, BBL, NBA and more!